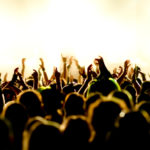 It's never too early to begin planning for the Coachella Valley Music & Arts Festival. Keeping with the two-weekend format, organizers announced next year's dates and your first opportunity to score tickets.
Of course, no lineup has been divulged. When Coachella announced its 2013 dates along with the initial onsale just about one year ago, organizers didn't reveal who was playing the mega-festival until January.
Keeping the consecutive weekends scheme in play for the third year in a row, Coachella returns to the Empire Polo Club in Indio, Calif., April 11-13 and April 18-20, 2014.
Advance passes, including a limited number of VIP offerings as well as camping and tent packages, go on sale May 24 at 10 a.m. PDT. What's more, you can pay for your tickets via Coachella's nifty installment plan.
This year marked the Black Keys' fifth trip to Coachella, and their debut as mainstage headliners. "I like to remember the first time we played Coachella, in '04," Carney says. "It was hot as fucking balls. We were sweating our asses off, and there were very few people there."
"It was in a tent with no ventilation," Auerbach adds. "It was the kind of hot where you're completely drenched, except for the top of your head where the heat's coming out of."
Carney chuckles. "So if we can make it through that, which is basically, like, Navy SEALs hell week for rock & roll – this is, like, the Palm Springs retirement."
"Yeah," Auerbach says. "We made it. We're, like, super-tough now. Tough as nails."
Tonight, the Keys return to Coachella as the festival expands for the first time to a two-weekend blow-out. "We actually had a blue-light special at our agent's office," Carney deadpans. "Buy one, you get two."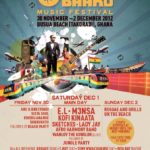 Rock on the Range is an annual rock festival featuring mostly mainstream rock bands, with a classic band usually headlining the show. The festival is held at two venues; Columbus Crew Stadium in Columbus, Ohio and Canad Inns Stadium in Winnipeg, Manitoba. Rock on the Range debuted in Columbus on May 19, 2007 and in Winnipeg on June 27, 2009.
The festival usually draws around 30,000+ fans each day onto the Columbus Crew Stadium grounds. In 2007 and 2008, two stages were set up: The main stage is inside the stadium at one end of the soccer field, and the second stage is in the parking lot just outside the stadium. For the 2009 show, a third stage was added, the Jägermeister Music Stage. It is located outside of the stadium on the opposite side of the second stage. The typical ticket price in the past, and for 2010 as well, is around $50–65 per day, depending on whether attendees choose to have field-access or not. Rock on the Range 2009 was Avenged Sevenfold's last appearance in the United States before their drummer, Jimmy "The Rev" Sullivan died on December 28, 2009. During their performance on May 22, 2010, the music video for Papa Roach's single "Kick in the Teeth" was filmed.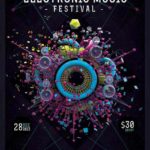 The first-ever OZZFEST JAPAN debuted this past weekend (Saturday, May 11 and Sunday, May 12, 2013) to capacity crowds and wide critical acclaim. The two-day music festival–the first major international music festival to ever travel to the country–drew sold-out crowds of 20,000 fans on each day.
OZZFEST JAPAN–a collaboration between Sharon Osbourne, in partnership with Japanese promoter Hayashi International Promotion (H.I.P.)–included OZZFEST alumni Black Sabbath, Slipknot, Tool, Deftones, Slash and Stone Sour. Other bands on the bill included Maximum the Hormone, Dir En Grey, MAN WITH A MISSION, Momoiro Clover Z, Steel Panther, Ningen Isu, Galneryus, Namba69, AA=, Fear, and Loathing in Las Vegas, MUCC, The Treatment, Anthem, Crossfaith, coldrain, Knock out Monkey, HEAD PHONES PRESIDEN, ARTEMA, and fade.
"I am so thrilled with the success of the first ever Ozzfest Japan," says Sharon Osbourne. "The fans really loved the extraordinary mix of international and Japanese artists. Since we had such a great reception, we're already in dialogue about a 2014 Ozzfest Japan!"
H.I.P. Promoter Kaori Hayashi adds, "I feel we created a perfect storm with an amazing Japanese and international line-up."
Well it is all over for another year…..Wakestock 2013 has come to a close after three nights of incredible music along with top extreme sports action. The weather could not have been better for this year's event and it if fair to say that the vibe around the festival site has been better than ever before. After months of planning by event organisers the site opened on Thursday to welcome the first if the campers to the wonderful site at Penrhos. The festival proper kicked off on Friday and once again North Wales played host to a line-up of top international acts including Bastille, Rudimental, James, Example, Magnetic Man, Twin Atlantic, Zane Lowe and many more including local bands and djs.
What sets Wakestock apart from other festivals, is that is not only offers music and a heck of a party, the event plays host to one of the biggest wake comps in Europe attracting riders from around the globe to battle it out for the coveted title of Wakestock champion. This year a UK rider Sam Carne went away with the trophy and the prize money after a hard fought contest in the marina in Pwllheli.
The Great Escape (TGE) is a new music festival that showcases emerging artists from all over the world. Over 350 up and coming bands play in 30 venues, accessible on one wristband. It's the first place to discover your new favourite band and see them in an intimate setting before they make it big.
TGE is also attended by the music industry who are also on the hunt for next big thing. We run a convention alongside the gigs featuring insightful panels, topical debates, keynote speeches and networking opportunities in abundance.
The Alternative Escape, our Brighton Dome Shows, secret gigs, club nights and spontaneous collaborations all add the festivities and make this weekend in Brighton one not to miss.
The Great Escape has established itself as the best place in Europe to discover new bands. The Times, May 2013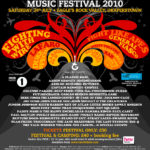 The Cornbury Festival is one-of-a-kind: an eclectic and eccentric musical carnival – a dynamic summer festival disguised as a country fayre – a lovingly crafted, top notch, very English open air party, tailor-made for the whole family.
Like the best of England, Cornbury is eccentric, charming and irresistible – a homespun melting pot where music-lovers share pies and a glass of champagne with superstars, toffs, rockers, crooners, Morris dancers, farmers, urbanites, fashionistas, gourmet chefs and the little old ladies who make exceptional cakes.
At Cornbury there is something for everyone – an eclectic mix of music across 4 stages, a fantastic children's area with a complete programme of workshops daily, the best of the festival caterers with a huge choice of culinary delights, an extensive range of arts and crafts stalls, roaming entertainers who never fail to stop you in your tracks, a fun filled fairground, relaxing therapy and massage zone, the fabulous Disco Shed for those who want to dance their socks off, an exclusive VIP area, beautiful campsites, and above all a magical atmosphere that you would find difficult to describe to anyone who hasn't experienced Cornbury for themselves.
In short, The Cornbury Festival represents classic summer entertainment for a friendly crowd from all walks of life. A country fair with a rock 'n' roll twist; a farmers' market with a dancefloor; a magical local carnival with a classic contemporary soundtrack.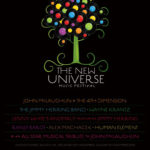 Cloudhouses, Yurts and Squrts are back again with their ever popular unique festival accommodation options. Cosy, and watertight structures to sleep 2 to 8 people with lovely staff at hand to help make guests feel at home and offering an authentic, bohemian experience.
Please note that customers wishing to use these facilities MUST PURCHASE A STANDARD OR VIP WEEKEND CAMPING TICKET. Booking the boutique camping alone will not permit you entry to the festival.
With a reception area; a place to meet up; a place where you can charge your mobiles and plug in your hair tools. All Yurts and Squrts also have lockable wooden doors!
In celebration of National Catch the Bus Week 2013, RockNess is inviting you to catch the bus to the festival – on us*!
Catch the Bus Week, 29th April – 5th May 2013 aims to increase the awareness of the benefits of bus and coach travel across the UK and is a key campaign for the sustainable transport group Greener Journeys.
There are loads of reasons to get on board: convenience, value for money and helping the environment by reducing the carbon footprint from transport and improving local air quality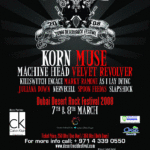 Keeping the consecutive weekends scheme in play for the third year in a row, Coachella returns to the Empire Polo Club in Indio, Calif., April 11-13 and April 18-20, 2014.
Advance passes, including a limited number of VIP offerings as well as camping and tent packages, go on sale May 24 at 10 a.m. PDT. What's more, you can pay for your tickets via Coachella's nifty installment plan.
This year marked the Black Keys' fifth trip to Coachella, and their debut as mainstage headliners. "I like to remember the first time we played Coachella, in '04," Carney says. "It was hot as fucking balls. We were sweating our asses off, and there were very few people there."
"It was in a tent with no ventilation," Auerbach adds. "It was the kind of hot where you're completely drenched, except for the top of your head where the heat's coming out of."
So if we can make it through that, which is basically, like, Navy SEALs hell week for rock & roll – this is, like, the Palm Springs retirement.Carney Chuckles